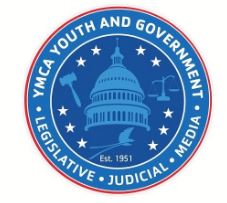 Youth in Government
Youth in Government will still take place this year with a LAUNCH event and Model Assembly, however, it will look different as there will be no specific Lakeville delegation. See below for more information, including registration links.
Are you interested in discussing important current issues and simulating state government? Then Youth in Government (YIG) is for you!  In YIG, students in grades 8-12 pick an area of interest and then assume the role of legislator, court of appeals lawyer, newspaper reporter, lobbyist, or other government position. Students prepare legislation, debate bills, write court briefs, or dozens of other things as they prepare for their particular role. 
This year, Lakeville delegates will register through a "statewide delegation" with AJ Yablonsky (former Youth Governor 2016) as your delegation director.  This is great news for you as AJ is a very experienced and well-respected former YIG delegate. He will have much to offer in guiding you through the program this year.  
You will only need to register through the YMCA website (instead of both YMCA and Lakeville Community Ed). The only people attending in person events will be elected officials. All other delegates (including appointed officials) will attend online. The silver lining here is that registration is only $75!   The registration deadline has been extended until 12/15, however LAUNCH is scheduled for 12/5 so be sure to get in touch with AJ as soon as possible if you are interested in participating this year.  
If you are interested in joining this year or have questions for next year, etc..., please contact AJ Yablonsky at: 
ajyablonsky@gmail.com
REGISTRATION INFORMATION:
No articles found
Check back later to see what's new.